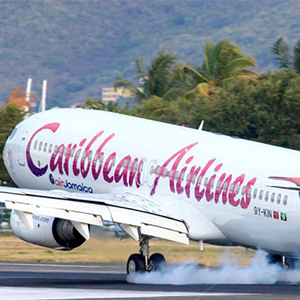 State owned Caribbean Airlines comes under fire again, for it's handling of the inter-island air bridge.
This latest salvo of criticism comes from Secretary for Tourism, Culture, Antiquities and Transportation, Councillor Tashia Grace Burris.
Speaking during yesterday's sitting of the assembly, councillor Burris described CAL's current arrangements as disrespectful and inadequate.
She was at the time, piloting a motion that called for the establishment of a Tobago public transport company to manage air and sea transport, to and from the island, as well as public transport.
She claimed aircraft bought to service the air bridge are now flying to other destinations.
The motion called for, an integrated transportation system, something the tourism secretary believes will go a long way in alleviating the problems faced by the travelling public in Tobago.
She added that it was also a critical part of plans to develop the Scarborough port development project.
But in response minority leader Kelvon Morris described the motion as, pie in the sky and a smokescreen which left a lot of unanswered questions.
Quoting figures from passengers utilizing the sea bridge on Tuesday, Mr. Morris said, nothing will come of the motion, as there is no crisis.
Mr. Morris also pointed out that a department of transportation already existed, with the division of tourism, culture, antiquities and transportation. As such there was no need for the new company being proposed.