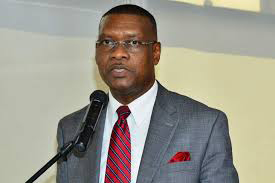 Port-Of-Spain Mayor, Raymond Tim Kee is not shifting his decision to temporarily shut down the food vending at the Queens Park Savannah. He says he is prepared to make a jail before changing his decision on illegal vending along the strip at the savannah.
The vendors have been up in arms against the Mayor's decision, saying it was never part of discussions they held with the City Corporation. The vendors have said they will not leave the area or stop vending because there were no rats or health issues as has been claimed by the corporation.
The Mayor said it is wrong to encourage continued vending there under the present conditions. Mayor Tim Kee said he is not against vending but the purpose of relocating the vendors is to upgrade the area.
(newscentre5)