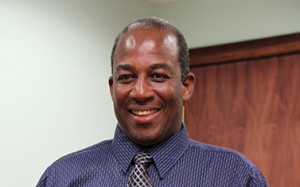 The man who was for the last five years in charge of the Solomon Hochoy Highway Extension to Point Fortin has been fired. President of the National Infrastructural Development Company Limited, Dr. Carson Charles was relieved of his duties yesterday.
A release from the company says the move came after a meeting of the board. The termination of his services is with immediate effect. When contacted Dr. Charles said yesterday he was not surprised.
He said he has officially handed over so that the new adminsitration will have an idea of the state and future of projects now in the works. Vice-President of Engineering, Steve Garibsingh, the most senior executive member, special purpose state enterprise, will act as President of NIDCO.
(newscentre5)