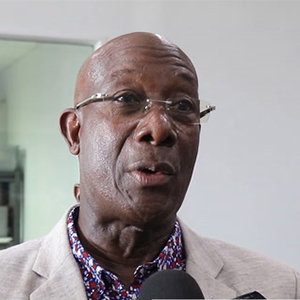 Prime Minister and head of the National Security Council Dr Keith Rowley, commits to bringing back over 100 T&T nationals
The group includes women and children currently held at detention camps and jails in Syria and Iraq.
However, while officials say the government is committed to repatriating citizens, they all agree it is a matter that is of a highly technical and costly nature.
Following a two-hour meeting with Dr Rowley and the national Security Council at white hall, Port-Of-Spain, yesterday, former house speaker Nizam Mohammed explained it was highly technical
Mr Mohammed has been appointed to head a three-man committee to oversee the process alongside the locally based families of the Trinidad nationals who will go through the process.
The other members of the committee are former ambassador Patrick Edwards and local Islamic leader Kwesi Atiba.
Emerging from the meeting around 5 pm, Mr Mohammed described it as rather comprehensive.
Also present at the meeting was attorney general Reginald Armour, National Security Minister Fitzgerald Hinds, Foreign and Caricom Affairs Minister Dr Amery Browne and Energy And Energy Affairs Minister Stuart Young.