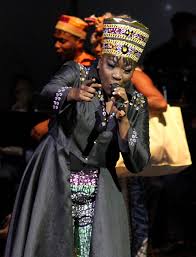 Stacey Sobers is the winner of the National Women's Action Committee's National Calypso Queen Competition.
The competition was held at Queen's Hall, St. Ann's Road, Port of Spain on Monday.
The 40-year-old won with her song "Queens and Kings".
Her calypso named people such as Calypso Rose and Martin Luther King Jr. as 'true' kings and queens.
Allison "Warrior Empress" Bernard came second with "Ease She Up" and Teri Lyons, who placed fourth last year, came third with "Unnatural Causes".