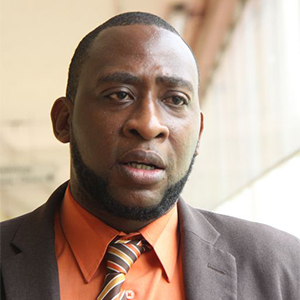 The Single Fathers Association says it must never be forgotten that men are also victims of domestic abuse and they are too ashamed to talk to the police or relatives about it.
President Rondell Feeles says in some instances, the men themselves are not aware women are abusing them.
His comment follows the murder of Kevon David Goddard.
33-year-old Mr. Goddard was stabbed multiple times in the back and shoulder during a reported incident at his home on Monday night.
Relatives say he had just ended a relationship with a woman who has been detained by police.
Today, Mr. Feeles says this is the second such situation to occur in recent times.
Mr. Feeles says organisations representing men and women need to come together.
He says even television advertisements on domestic abuse show only women as the victims.
Mr. Feeles says this has to stop.