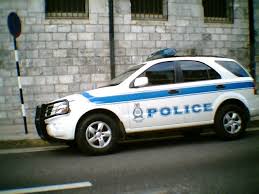 The search is on in the southern division for a third suspect in the alleged rape, abduction, and robbery of a 26-year-old woman.
Police have already held two men in relation to the matter.
The suspects both aged 24 were arrested in Woodland, La Romaine.
Reports say the woman boarded a taxi in San Fernando on her way home from work at around 8 o'clock on saturday night.
It is said three men were seated in the car and during the journey one them pointed a firearm and announed a hold up.
The woman told police she was then robbed of $300. in cash and later taken to an area in Debe where one of the men sexually assaulted her leaving her at the roadside.
A report was made to police.
Investigators say the attack was so brutal the victim had to seek treatment at hospital for multiple injuries.
The suspects are facing charges of abduction, rape, possession of a firearm, possession of ammunition, and robbery.