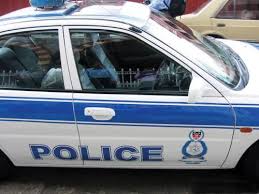 Police are investigating the death of 44-year-old Guyanese national Kwesi Mona.
Mr. Mona's body was found in his Alice Street, Curepe apartment on Wednesday night.
An autopsy report says he was strangled.
According to police reports residents were alerted to a commotion coming from Mona's apartment at around 9.30 p.m.
Upon investigating, they observed two injured men lying on the ground.
The room was ransacked and both men were nude.
The police were notified and a team of officers from the bureau and the northern division, under the supervision of Snr. Sup. Mcdonald Jacob, visited the scene.
Mr. Mona was pronounced dead at the scene while the other individual, whose identity is being withheld was taken to the Eric Williams Medical Sciences Complex, where he was treated.
Up to last night police say the man was still in a serious condition.