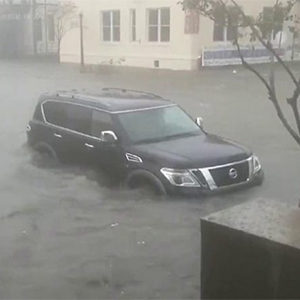 Tropical Storm Sally has left more than half a million Americans without power as its torrential rains and storm surges lashed the US Gulf Coast.
Sally weakened after it made landfall as a Category 2 Hurricane on Wednesday, but the slow-moving storm continues to batter Florida and Alabama.
One person was killed and hundreds were rescued from flooded areas.
Pensacola, Florida, was badly hit, with a loose barge bringing down part of the Bay Bridge.