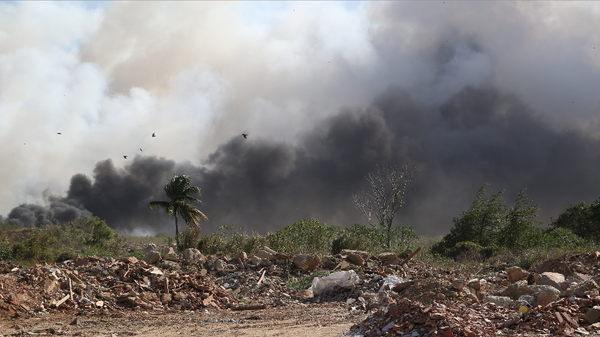 The Trinidad and Tobago Solid Waste Management Company Limited confirms a fire at the Beetham landfill.
A release says, that at approximately 8:45 pm last evening, SWMCOL's emergency management team was alerted about a fire at the southwestern end of the landfill.
The release says, while the fire has been contained smoke is still emanating from the site.
As such, SWMCOL is advising the public and those who live in the vicinity to exercise caution, as they work during the day to extinguish the fire and determine the cause.
SWMCOL says, further updates will be provided as become necessary.