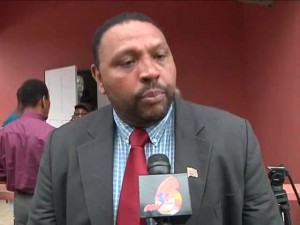 The Public Transport Service Corpopration chairman is instructed to recall his General Manager.
A letter sending Ronald Forde on leave is to be rescinded by the Chairman Terrence Beepath.
Yesterday Mr. Beepath denied that the board's decision to send Mr. Forde on leave had anything to do with his appearances before a Joint Select Committee of the parliament last week.
Chairman Beepath told Newscenter 5 Mr. Forde has 80 days leave inside and he was simply advised to take the leave.
However Mr. Forde is telling a different story.
He believes there is a connection between the board's action and his statements before the JSC.
Mr. Forde is quoted as saying he told the JSC the truth about the PTSC service and the fare structure and refused to butter up anything.
First Vice President of the representing Transport and Industrial Workers Union, Lois Pollidore believes Mr. Forde is being penalised.
But Minister of Transport Rohan Sinanan assures Mr. Forde's situation is all about the leave he has accumulated and nothing else.
Meanwhile, Chairman Beepath is assuring there is no plan to increase bus fares.
He said what Mr. Forde was referring to was a rationalisation of the fare structure.
He insisted the corporation is not about to hike fares.