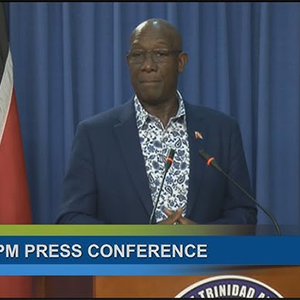 Prime Minister Dr. Keith Rowley assures there is no need to change COVID-19 protocols, impose new restrictions, cancel carnival or close the country's borders.
He says yes there have been increases in COVID-19 related hospitalizations and deaths but the population is now naturally immune.
At the first COVID media briefing in several months yesterday the Prime Minister sought to quell concerns about Carnival 2023.
However, he stressed the importance of personal responsibility.
But the Opposition United National Congress is not taking the words of the Prime Minister lying down.
At a media conference yesterday former Education Minister Dr. Tim Gopeesingh said a lockdown is coming.
Dr. Gopeesingh said things are not going well.
He also called on citizens yet to do so, to get vaccinated against COVID-19.