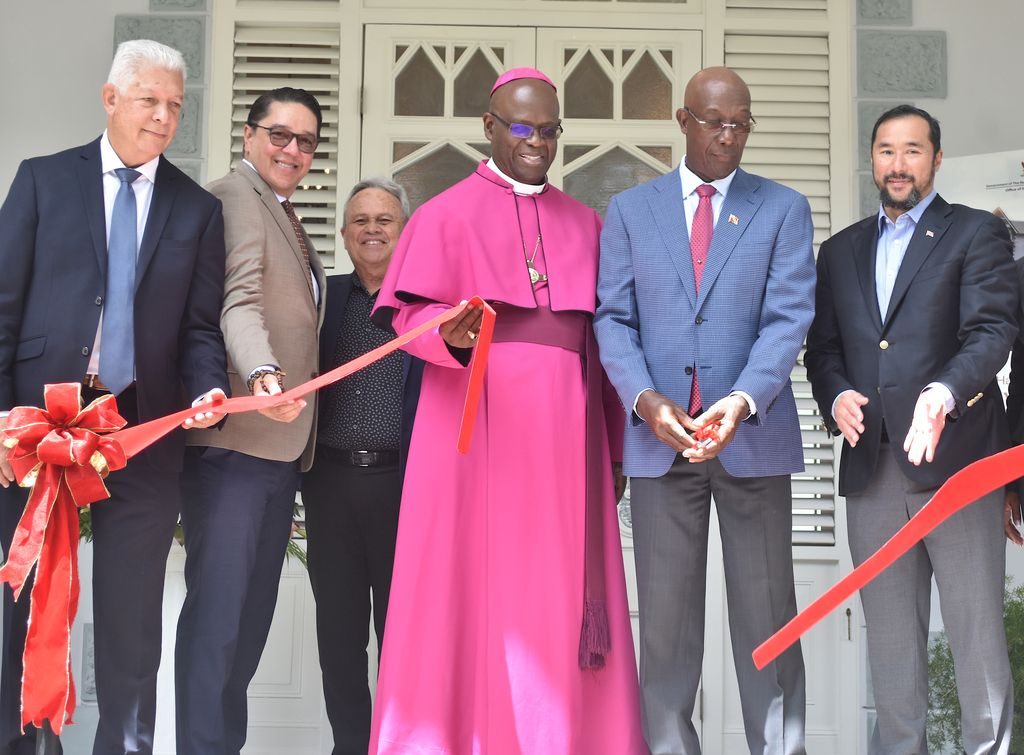 Prime Minister Dr Keith Rowley proudly says he resisted advice to demolish Hayes Court.
The historic building in Port of Spain has been fully restored and handed over to the Anglican Church.
The handing over ceremony took place yesterday
Hayes court is one of the Magnificent Sevens situated around the Queens Park Savannah.
During the feature address Prime Minister Dr Keith Rowley said the government was advised to demolish the structure and the government, could not act on that advice and sought international help to preserve it.
The Prime Minister said the same advice was given to a now restored Mille Fleur and his government resisted.
Dr Rowley said many would not remember president's house was left abandoned and used as a dump.
He said truckloads of garbage were removed from the site during the restoration process
And head of the Anglican Church Bishop Claude Berkley said when he came into office in 2011 he was told the cost of refurbishment was over 20 million dollars.
He said he too wondered if tearing down the structure would have been best.
He later thanked the Government; donors and members of the church for ensuring Hayes Court became what it is today.
He said the restoration of Hayes Court was launched in the year 2000.