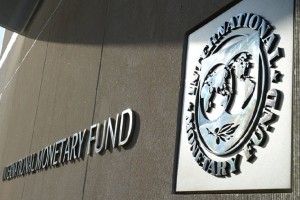 A positive outlook for the economy of Trinidad and Tobago from the International Monetary Fund.
The IMF says says positive growth should return to the country this year.
In a statement following an examination by its board of directors, the washington-based financial institution said yesterday the local economy has continued to contract but at a slower pace, underpinned by the strong recovery in gas production.
It said weak activity in construction, financial services, and trade, continued foreign exchange shortages, and slow pace of public investment dampened Non-Energy Sector growth and that positive growth should return from 2018 as the recovery takes hold in both sectors.
The IMF said good progress has been made in fiscal consolidation through spending cuts, but public debt continued to rise, approaching the government's soft target of 65 per cent of Gross Domestic Product.
According to the IMF the external position is weaker than the level consistent with medium-term fundamentals and desirable policies, but Gross International Reserves provide significant financial buffers, along with the heritage and stabilization fund, although reserves are projected to fall gradually given the current foreign exchange regime.
The Financial Sector is said to be stable, with profitable, well-capitalized banks, while the recent decline in asset quality, rising household debt, large domestic and regional sovereign exposures, and an interconnected financial system create pockets of vulnerability."
The IMF said economic prospects are expected to improve over the medium term, but remain heavily dependent on the Energy Sector.