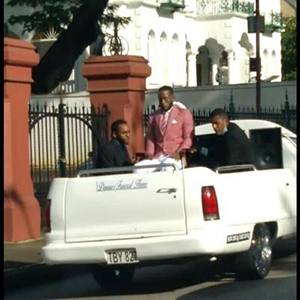 The Trinidad and Tobago Police Service will soon question Dennie's Funeral Home after it transported the body of a murder victim in public view on the nation's roads.
The corpse of Che Lewis was seated on a chair on the back of a pickup van, on the way to the church service on Wednesday.
The event shocked many.
Speaking with Newscentre 5 yesterday, Road Safety Coordinator for the Police Service, Brent Batson said the driver may also be liable.
Mr. Batson said the funeral home will be questioned by officers soon.
Mr. Lewis and his father Adlay Lewis were shot and killed at their Diego Martin home on the 15th of this month.