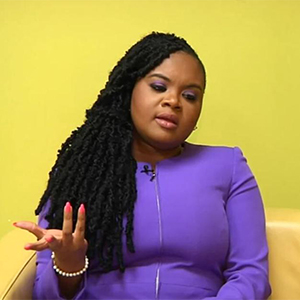 The formation of a non-aligned movement consisting of 7 prominent Tobagonians is of no concern to Shamfa Cudjoe, the sitting MP for Tobago west.
The group consists of former Assemblymen Dr Jeff Davidson, George Stanley Beard, Max James, Carlyle Dick, Cecile Caruth, Regis Caruth, and former Parliamentarian Pamela Nicholson.
Calling themselves the Non-Aligned Tobago Politicians, they say they will not form a political party.
Ms. Cudjoe, who is the Peoples National Movement's candidate in Tobago west, this morning, dismissed the grouping.
Speaking with Newscenter 5 this morning Mr. Beard was not troubled by the MP's position.
Mr. Beard said the group only wants what is best for the people of Tobago.
But it is giving support to Watson Duke's, Progressive Democratic Patriots.
Ms. Cudjoe said such a formation is nothing new and Tobagonians are fully aware of the motives.
She believes Tobagonians can see through the objectives of such groupings.