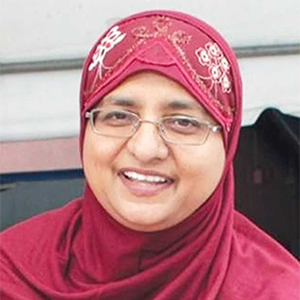 Nafeeza Mohammed says the Attorney General has distorted the facts surrounding her reasons for leaving the Peoples National Movement.
Earlier this week Ms. Mohammed announced her resignation, listing a number of reasons, among them her struggle to get justice for local Muslims tainted by the authorities.
Attorney General Faris Al Rawi said yesterday Ms. Mohammed left the PNM years ago and she has a family member wanted in other countries.
He said Ms. Mohammed has a deep and serious conflict of interest.
On The Morning Show on i95.5fm today, Nafeeza Mohammed said the Attorney General has it wrong.
She also claimed the party she gave so much to, abandoned her because of her outspokenness on the issue.
The former Deputy Political Leader of the PNM said the Attorney General failed to do what is right for nationals.
But Mr. Al Rawi feels Ms. Mohammed has unfairly criticised his office for not looking after her family.