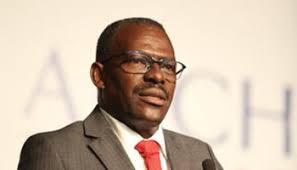 Minister of National Security retired Brigadier Edmund Dillon is admitting there has been an increase in serious crimes.
He says this upsurge in serious crimes in the country continues to be of great concern to his Ministry.
Minister Edmund Dillon laments the continued rise in crime and says every person who dies as a result of criminal activity is a concern for his administration.
Minister Dillon says he plans to meet with divisional heads within the police service with the aim of reducing the crime scourge.
Unofficial records put the number of homicides over two hundred for the year so far.
Minister Dillon was responding to reporters following the Passing Out and Induction Ceremony of Prisons Officers at the Golden Grove Prison in Arouca yesterday.