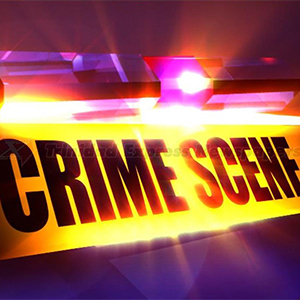 Murders in St. Augustine, Morvant, Las Lomas and Petit Valley are now being probed.
In the most recent incident Jason Anthony Cudjoe was shot dead at St. John's Road, St. Augustine.
According to reports 46-year-old year old Mr. Cudjoe was on the taxi stand at around 4pm yesterday when 4 armed men got out of a Nissan Tiida and shot him multiple times.
The assailants remain at large.
Police are yet to determine a motive since Mr. Cudjoe was not known to them or known to be affiliated with gang activity.
Meanwhile before Mr. Cudjoe's killing, at around 2pm, one man was shot along Red Hill Road in Morvant.
Residents of the area say they heard gunshots and, upon investigating, found the man bleedings from gunshot wounds.
The man was taken to the Port of Spain General Hospital where he died while undergoing treatment.
The victim is identified only as Tyrone alias "Wackaman".
And an unidentified man was found dead in Mahica, Las Lomas yesterday morning.
The man's corpse was discovered at about 10am.
Police say there were several chop wounds about the head and body.
And on Wednesday night 64-year-old Farell Toussaint was fatally shot while in a car with other relatives.
Mr. Toussaint was a resident of Cameron Hill in Petit Valley.
Police say Mr. Toussaint was not the intended target.