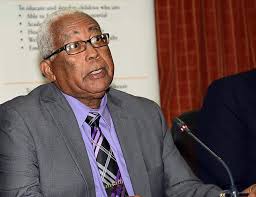 The Ministry of Education is advising parents not to send their children to school in flood prone areas.
Principals are also being advised to send pupils home if they live in areas being threatened by floods.
Education Minister Anthony Garcia today says schools in Barrackpore, Penal, Moruga, Caroni and Manuel Congo, Arima, are among those affected.
He said reports coming in are that a number of schools in south and central have been affected.
As a result Minister Garcia is appealing to parents and guardians not send children to school if it's a danger to health and safety.