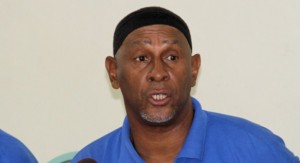 In St. Vincent and the Grenadines, the National Omnibus Association says minibuses would go on strike if police try to remove sound systems from their vehicles, which serve members of the public.
The announcement by the President of the Association Anthony Bacchus was made at a news conference yesterday.
The threat comes amidst complaints about the volume and lewdness of music played in many of the minibuses.
Mr. Bacchus said people blame all minivans for the loud music when only 10 percent of those on the roads are guilty of such a practice.
He said that 10 percent should be dealt with swiftly.
Contrary to the law many minibus owners have installed amplifications equipment and systems, which produce deafening volumes.
Mr. Bacchus said the association wants the government to use a decibel meter to determine which buses are playing music loudly.