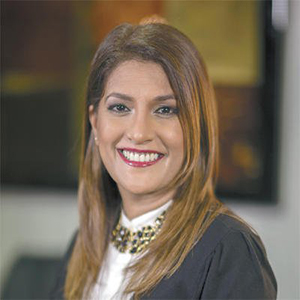 The daughter of former Prime Minister Basdeo Panday is getting ready to launch a new political party.
Mikela Panday says her decision to host a forum called 'Its Time' was triggered by what she sees as a failing government.
The former Member of Parliament says the country has failed young people in particular.
The room at Gaston Court, Chaguanas was packed to capacity as many turned out to hear what Ms. Panday had to say yesterday.
She told them citizens no longer feel hope in the face of escalating crime and economic issues.
She said the forum was a show of force and her determination to step up to the plate.
Ms. Panday said when she first decided to host the forum; there were no plans to form a party.
However, she said naysayers whom she described as fearful, took issue with the move.
At the end of the forum there was a resounding yes to the formation of a new political party, to be headed by Ms. Panday.
There were some popular names and personalities in the room, including Mr. Panday who more than twenty years ago founded the now opposition United National Congress.
At the end of the evening, chairman of the proceedings Ronald Roopnarine said moves would be made in the coming weeks to form the new party.