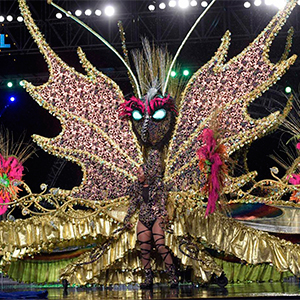 Mas makers have started construction on costumes for the King and Queen competitions.
President of the Trinidad and Tobago Carnival Band Leaders Association Rosalind Gabriel says her fraternity was elated by government's green light for carnival, albeit a scaled down event.
Recently Prime Minister Keith Rowley said government would allow some aspects of carnival to take place, what is being called a taste of Carnival.
Ms. Gabriel says Mas creators are excited.
Last week, entertainer and Band Leader Ronnie Mc Intosh said this year's festivities should not be called a carnival, because in his opinion, it is not.
Yesterday, Ms. Gabriel said while some may see the initiative as a waste of time, mas makers would do anything in order to present their craft.
She was speaking on TV6's morning edition program yesterday.