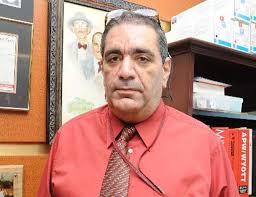 Businessman Mario Sabga-Aboud says he is sorry for some of the statements he made during an interview with American television show host Anthony Bourdain.
The recently aired "Parts Unknown" programme featured an interview with Mr. Sabga-Aboud in which he said the Syrian Lebanese community is the most powerful ethnic group in the country.
His comments triggered condemnation and criticisms from many on social media.
In a statement issued yesterday, Mr. Sabga-Aboud admitted he might have come across boastful rather than proud.
And speaking with Newscenter 5 Mr. Sabga-Aboud said for this he was sorry.
He said in the past week he has been chastised by some citizens for remarks they viewed as insensitive and irresponsible.