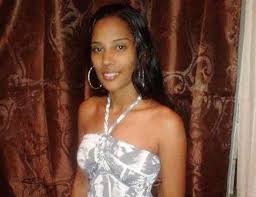 The autopsy results on the body of Ornelkla Philip are in.
They show she was pregnant and was shot at close range.
The autopsy says the bullet perforated her heart.
According to the report from the autopsy yesterday the 28-year-old Ms. Phillip died almost instantly.
Forensic Pathologist Dr. Valery Alexandrov performed the autopsy.
Dr. Alexandrov says Ms. Philip's unborn child would have died within a few minutes and surgery would not have saved it.
He says she was 22 weeks' pregnant.
Dr. Alexandrov says the female fetus had no genetic abnormalities.
He says although the child was potentially viable, it would not have survived after the mother's heart stopped.
Ms. Philip was found dead last Sunday morning in her apartment at Thompson Street, Gasparillo.