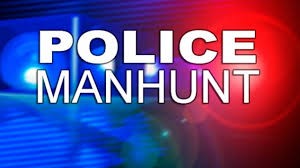 Police launch a manhunt for three men accused of gang-raping a 38-year-old woman and beating her husband in Mayaro.
Police say the incident occurred at around 10 p.m on Monday.
According to investigators the woman and her 45-year-old husband were at their home when three men, one armed with a firearm, stormed the premises.
It is said the assailants tied up the husband and wife, and placed them in separate rooms.
The husband was dealt several blows to the head, and the woman sexually assaulted by the intruders.
Following the ordeal the men grabbed thousands of dollars' worth of brand name sneakers, gold jewelry, and electronic items.
They also reportedly stole $600 Canadian dollars and $500 TT.
The assailants then escaped.
Both victims were taken for medical treatment.