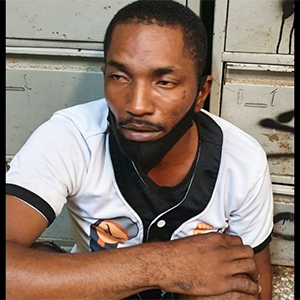 A manhunt is mounted for escaped prisoner Devon Lewis.
The 34-year-old hails from Charuma Village, Biche.
A TTPS release says Mr. Lewis who is charged with assault with intent to rob, was being transported to the Valencia Police Post when he escaped custody.
It says he was last seen running south along Gilkes Street, Sangre Grande.
Officers of the Eastern Division Task Force, CID, Valencia Police Post with assistance from the Canine Unit are currently conducting a search of the area.
Anyone with information, which could lead to the re-capture of Devon Lewis, is asked to contact the Valencia Police Post.