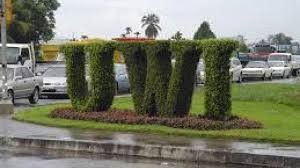 Protest at the St. Augustine campus of the University of the West Indies as law students express anger over a decision to relocate them to the Debe campus.
The frustrated group gathered outside the campus this morning.
Speaking with Newscenter 5 student Darrion Narine said those to be affected by the move have not been consulted.
Law Society President and student representative Crystal Charles said the students were informed via the media.
She said so far only one teacher seems to be on board with the move.
Ms. Charles said the students were greeted by locked gates and are being prevented from going to their classes in St. Augustine.
It is expected that the students would be relocated in September.