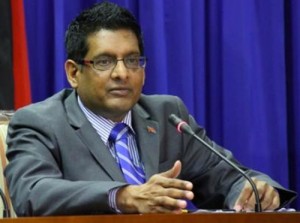 Former Food Production Minister Devant Maharaj says the government's planned closure of Caroni Green is a case of political spite.
Mr. Maharaj says more could be done to save the company.
The former minister says contrary to what has been said Caroni Green did not just sell hot peppers.
He notes that the company operated at a profit, and did not have to depend on taxpayers' dollars to survive.
Mr. Maharaj tells Newscenter 5 he is forming a union to assist workers who would be left on the breadline by the actions of the government.
The Prime Minister announced the planned shut down of the company last Thursday at the Post Cabinet News Conference.