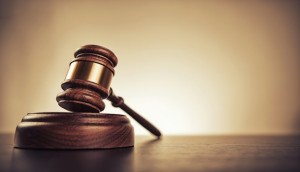 The judge, who granted leave to the United National Congress to challenge the election results in six constituencies, says based on the information presented to her she could not have dismissed the claims.
The UNC has said the Elections and Boundaries Commission acted illegally and contrary to the representation of the Peoples Act when it extended the voting time by one hour on September 7th.
The UNC presented election petitions seeking to have the results in the six constituencies declared null and void by the courts. On September 18th Justice Mira Dean Armorer granted permission for the party to file the petitions on the ground that the EBC had no power to extend the voting time on September 7th.
In stating reasons for the granting of leave Justice Dean-Armorer says based on the evidence and submissions presented to the court the case advanced before her could not have possibly been classified as frivolous or vexatious or having no chance of success.
Next Monday the appellate court will hear the appeals filed by the EBC as well as the six successful Peoples National Movement members of parliament, seeking to have the petitions against them dismissed.
The constituencies in question are St. Joseph, Moruga/Tableland, San Fernando West, La Horquetta/Talparo, Tunapuna and Toco/Sangre Grande.
(newscentre5)