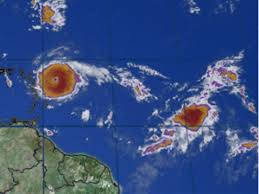 Meanwhile Jose expected to become a hurricane by tonight.
At 5:00 a.m. today the National Hurricane Centre in Miami said it was located at 12.5 degrees north and 42.8 degrees west.
It said it was about 2020 kilometers east of the Lesser Antilles with maximum sustained winds of 95 km/h.
It said there were no coastal watches or warnings in effect but that interests in the Leeward Islands should monitor the progress of Jose.