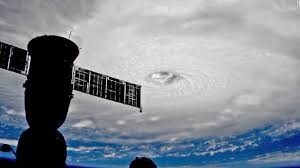 Hurricane Irma, the potentially catastrophic Category 5 hurricane is moving away from Antigua with no reports of injuries or damage on the caribbean island.
CANA News reports that Prime Minister Gaston Browne in a brief Whatsapp message noted the lord had protected the coutry and it was spared the worst of Irma.
PM Browne said thank god that there are no fatalities nor, hurricane casualties reported to this time.
He said with all hands on deck, they must now focus on the recovery efforts that should be swift and that it should be business as usual within the next 12-24 hours.
Parliamentry Secretary in the Ministry of Works in Antigua Barbuda Senator Micheal Freeman says there has not been much damage.