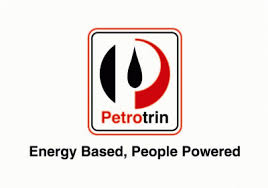 There is confirmation now that 5 people have sought treatment at Augustus Long hospital, in Pointe-a-Pierre, for nausea arising from the oil spill.
However Minister of Energy Franklin Khan said yesterday Sunday's spill, from a Petrotrin oil tank at Pointe-a-Pierre, did not affect many people.
He said the biggest risk was to the marine environment.
The Minister told the Senate much to his chagrin; he saw a picture of a pelican soaked in oil, which was published in the newspapers.
Responding to an urgent question in the senate from Independent Senator Paul Richards, Minister Khan said all efforts were being made to contain the spill.
He said at around 2.45 p.m. on Sunday, Fuel Tank 70, which contained 123,850 barrels of fuel oil, sprang a leak at its base.
He said, luckily, the majority of the oil was contained in the refinery area, but some did escape into the marine environment.