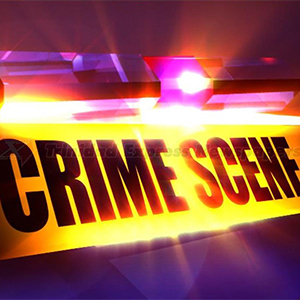 The murder toll climbs to 104, as killings are recorded in Petit Bough, Claxton Bay, Morvant and Barataria
In the latest Joel Benjamin lost his life while seated in his vehicle at Upper Irving Street last night.
Newscenter 5 understands Mr. Benjamin was attacked at around 11:04pm last night.
Residents in the area reported hearing several explosions and contacted the police.
Officers arrived at the scene to find Mr. Benjamin slumped behind the steering wheel with multiple bullet wounds about the body.
He was pronounced dead at the scene.
On Saturday, Kibwe Millette, Akiel Johnson and Roger Mootoo were gunned down in separate incidents.
In Morvant, Akiel Collins Johnson was shot dead on Saturday night.
Reports say he was walking along Marigold Crescent off Coconut Drive shortly after 7pm when he was shot several times.
Mr. Johnson was rushed to hospital where he underwent emergency treatment.
However, he died a few hours later.
Earlier, at around 5:30pm Mr. Millette was walking along First Street Barataria when a 7-seater Maxi Taxi pulled up next to him and shots were fired from within.
The maxi then sped off.
Police and the paramedics were called to the scene but Mr. Millette was already dead.
He sustained bullet wounds to the head and chest.
And also on Saturday, Roger Mootoo was gunned down near his home at Cara Courts, St Mary's Village, Claxton Bay at around 4:30am.
Reports say he was returning to his apartment when he was approached by a group of armed men.
The men opened fire hitting Mr. Mootoo several times.
He died at the scene.