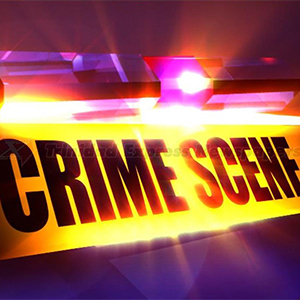 Eleven killings are added to the country's murder toll.
The deaths occurred over the weekend.
The latest victim is identified as Sherwyn Bernard.
He was at his mini mart in Sangre Grande yesterday afternoon when he was shot.
The business place is located at the corner of the Toco Main Road and Sahadeen Trace, Vega De Oropouche in Sangre Grande.
Police say up to last evening they had no motive for the killing which occurred at around 4:30pm.
Yesterday morning there was another killing, this time in Barataria.
Nkosi Lewis was walking along Grenado Street off Sawmill Avenue when he was shot several times about the body.
He was taken to the Eric Williams Medical Sciences Complex where he was pronounced dead on arrival.
Between last Friday night and yesterday afternoon 10 others were killed.
Among them Shakeel Ferdinand and Shaheed Jaboolal.
They were shot while in the car park of the Roxbury Bar off the Southern Main Road in Cunupia.
On Saturday evening 2 men and a woman were shot and killed in Carapo.
The 2 men are brothers Curtis Dobson and Justin Paul.
The woman's name is given as Shalini Shivanan.
She was said to be the girlfriend of Mr. Paul.
Then there was a triple killing in Cunupia
They are identified as Kevin Ramjattan, Javon Ince and Sean Thomas.