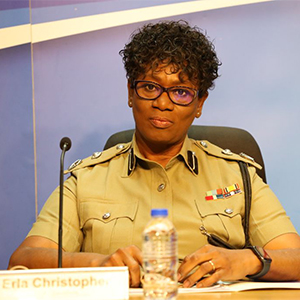 Acting Commissioner of Police Earla Christopher says the last weekend was indeed an unwelcomed one.
However she says, the Trinidad and Tobago Police Service will not give up or give in.
She says the TTPS continues to work assiduously to investigate the recent murders, pursuing several strong leads.
The acting top cop says the prevalence of illegal guns in communities is a central focus of the service and she is directing strategies, targeting the influx of firearms.
Acting Commissioner Christopher says the TTPS is not daunted by the unfortunate and disturbing spate of violence over this weekend.
In fact she says, the service will continue to intensify efforts to crackdown on gangs to break the hold of the gang culture and criminality that leaves a trail of death and despair within communities.