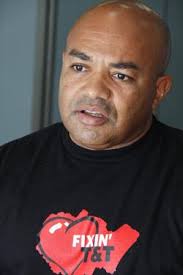 Fixin T and T's director Kirk Waithe says Tobago East MP and Minister of State in the office of the Prime Minister Ayana Webster Roy got it wrong when she said people on the island are not suffering.
He says they are silent on the issues surrounding the seabridge and its impact on Tobago due to fear of the Kelvin Charles led House of Assembly.
Speaking on the Showdown Program on i95.5 fm yesterday Mr. Waithe said Tobagonians are in pain because of the virtual collapse of the seabridge.
In the parliament on Friday, Minister Webster Roy said as someone who lives in Tobago she could say more was being made of the issue than was necessary.
She was repsonding to opposition member for Couva North Ramona Ramdial who had earlier accused the government of mistreating Tobagonians.
Yesterday Mr. Waithe said many on the island have been scared silient.
He said they feared reprisal action.