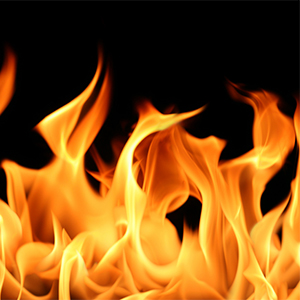 A fire has claimed the life of Imran Ameerali.
The late night blaze gutted the house on Mc Donald Street in Curepe.
It is reported occupants of the house reported smelling smoke and within minutes the entire house was engulfed in flames.
Mr. Ameerali remained trapped inside.
The owner of the house, Nazma Hoisen and Jameel Ameerali were able to get out.
Fire tenders from the Tunapuna station responded.
Fire fighters put out the blaze and the remains of Imranm Ameerali were found.
It is not yet known where the fire started and investigators are to return to the scene to determine the cause today.