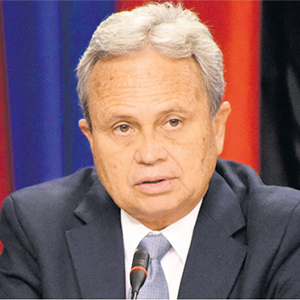 The Finance Minister is seeking to clear the air on the criteria for businesses to secure VAT refunds.
During a media briefing yesterday Minister Colm Imbert said there was a circular notice by a private accounting firm on the issue of government/sovereign bonds in lieu of overdue VAT refunds to businesses.
The circular stated that a condition of receiving the bond is having all taxes paid up to date.
However, Minister Imbert said this is not so.
Minister Imbert made it clear that the accounting firm did a cut and paste job, hence their mistake.
Further the Finance Minister announced that over 400 million dollars in VAT bond has already been processed.