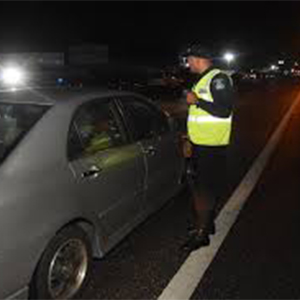 Demerit points system goes into effect at midnight.
Implementation of the system comes out of the amendment to the motor Vehicles and Road Traffic Act.
It is to monitor and encourage safe driving on the nation's roads.
Attorney-at-law, Marvin Gonsalez said it is good legislation.
Speaking on the Morning Edition program on TV6 earlier, Mr. Gonsalez said the system would help motorists seeking information about their vehicles.
He said so far over 100,000 people have used the online facilities of the Licensing Division.
When the system becomes effective each driver starts with a clean slate.
But demerit points can be accumulated for breaches.
The points are electronically calculated and recorded.
Points accumulated over a 3-year period could cause a driver to lose his or her permit.
There are a number of fines and points attached to exceeding the speed limit.
Motor racing and speed trails between motor vehicles without permission can see drivers fined $1,000 and 6 points.
Failure to produce a vehicle for inspection/driving a vehicle without a valid inspection sticker and certificate can see drivers face up to 9 demerit points and a fine of $1,000.
Transport Minister Rohan Sinanan told the Morning Edition program any glitches in the system would be quickly dealt with.
The Minister also said there is misinformation being circulated by a politician about cameras installed on the Cocorite stretch.
He said they are not linked to this new system as is being claimed.