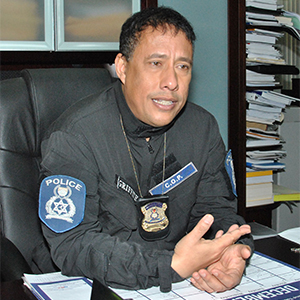 Police Commissioner Gary Griffith vows to make life hard for rogue officers in the service.
During a virtual media conference yesterday Commissioner Griffith sent a message to all corrupt officers and their cohorts.
He warned that no amount of legal letters would deter him from changing the problems within the service.
Commissioner Griffith also said he intends to use every lawful avenue to rid the service of those he called bad apples.
The top cop further noted that taxpayers are not getting their monies worth from the TTPS.
He explained that some officers who are not on the job are still receiving a salary.
The Police Commissioner is of the view that some persons are accustomed to wrong doing within the TTPS and it has become a norm to them.