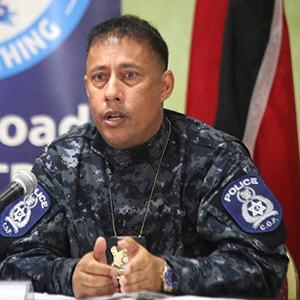 The Police Commissioner says there are now 3 probes being conducted as a result of the raid on the DSS hub in La Horquetta.
He lists them as the 22 million dollar find, the return of the money to DSS without his consent and now the video clip showing an officer stealing money from the scene.
Yesterday, Commissioner Griffith said he is very concerned about the decision to return the money.
He now has difficulty with the handling of this pay back.
Commissioner Griffith said his attempts to fix the wrongs in the service have been constantly blocked.
On the Morning Edition program on TV6 today the Commissioner accused the Express Newspaper and TV6 of lying to the public about the officer caught on camera in La Horquetta.
He maintained the officer in question was not of the police service.
Retired Major General Ralph Brown has cast some doubt on the Commissioner's defense and his statement that the uniform worn by the officer was that of a soldier.