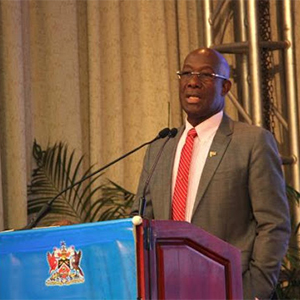 The Prime Minister says the country is facing what he refers to as an "economic avalanche".
Speaking at a forum called "Spotlight On Budget" this morning, Dr. Keith Rowley noted that several sectors place demands on the State based on estimates and not on the actual figures.
He noted the public service is an example.
Dr. Rowley said the most of the burden of employment and investments is on the government's shoulders.
He said that may no longer be feasible.
The Prime Minister put the country on notice, the October 5th Budget cannot only treat with the issues and symptoms of this year, it must also prepare for the future.
Dr. Rowley also assured job creation and labour will be prioritized.