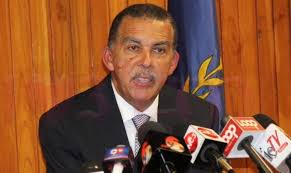 The President of the Republic takes issue with statements made on the campaign trail in the lead up to the THA elections.
His Excellency Anthony Carmona said this as he told newly sworn-in members of the Tobago House of Assembly the Elections are over, it is time to govern the island.
Addressing the assembly yesterday President Carmona said he is relieved the Election is over and the victors should get to work.
But his Excellency objected strongly to some of what was said on the campaign trail.
President Carmona also said there is need to recognise Trinidad and Tobago need each other.
The head of state then zeroed in on crime.
He told of an encounter he had with a young girl at the funeral for 16-year-old Rachael Ramkissoon.
The president said unity could reduce crime.