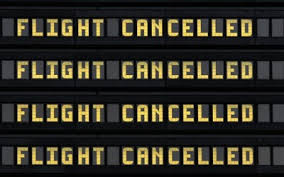 Caribbean Airlines and Liat cancel flights as the tropical storm nears.
In a release CAL says flights BW 434 Port-of-Spain to St. Lucia and BW 435 St. Lucia to Port-of-Spain both carded for today have been cancelled.
CAL says persons whose travel plans are impacted by the tropical storm will be allowed to rebook without change fees, subject to conditions.
And tropical storm Isaac has also resulted in several flight cancellations for regional carrier Liat.
Over 25 flights have been cancelled with another 6 being retimed.
In a release, Liat says in the interest of passenger and crew safety the flights have been cancelled and retimed.
It says passengers who have been affected may rebook by contacting its call center prior to the departure time of their originally scheduled flight.
Liat says passengers will be allowed to rebook within the next week and affected passengers will have all change fees and fare differences waived.