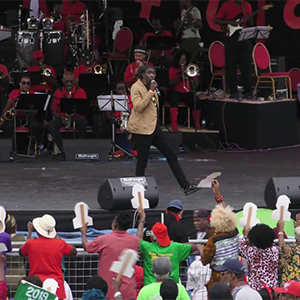 Forty Calypsonians will vie for spaces in this year's Calypso Monarch competition.
Among them a father and son.
Former Calypso Monarch Duane O'Connor and his son 20-year-old Duane Tazyah O'Connor are going up against each other at the semi finals of the competition this Saturday at the Skinner Park in San Fernando.
At least 6 former monarchs are in the race, including Chalkdust, Kerene Ashe and Kurt Allen.
Reigning calypso queen tameika darius is in the semi finals and so too are some newcomers.
Among the new comers are Nicholas Lucas and Mical Teja who is having a big year in the Soca arena.
A Trinbago Unified Calypsonians Organisation official says there were close to 200 hopefuls registered.
The only reserve is Alana Sinette Khan also known as Lady Watchman.