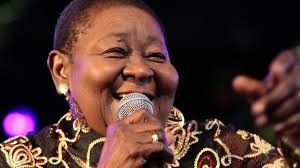 Calypso Rose has been touring extensively in France since her 12 track album "Far From Home" dropped.
Well in her 70's Rose is slated to perform at 28 events between 6th April and 20th August.
In February this year Rose was nominated in the category of World Music Album of the Year in the category Les Victoires De La Musique.
This annual award ceremony is the French equivalent of the Brit awards or the US Grammys, and Rose was victorious.
Her album "Far From Home", which has almost gone platinum in France with sales currently at 80,000 plus, had stiff competition in its category from Acid Arab, with Music of France, and Rokia Traore, with "Born So".