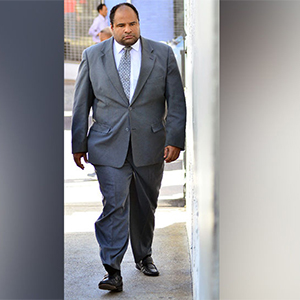 A big mistake leads to the adjournment of the DUI matter, involving Justice Kevin Ramcharan.
Justice Ramcharan was charged with Driving Under the Influence following a vehicular accident in Maraval last weekend.
Yesterday as he stood before a magistrate, it was revealed that the police officer that charged him made an error.
PC Romany of the Belmont Police Station charged Justice Ramcharan under a non-existent section of the Motor Vehicle and Road Traffic Act.
When the matter was called before Magistrate Duane Murry yesterday, Justice Ramcharan was not called upon to plead since the error of the charge was noted and pointed out.
Court Prosecutor Inspector Ian Carty made application to amend the charge.
Inspector Carty said the amendment should read Section 70-A one of the Motor Vehicle and Road Traffic Act.
Justice Ramcharan is now on 15,000 dollars bail.
He has to return to court on July 3rd.