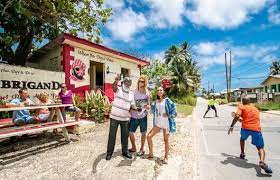 Barbados is poised to enjoy a significant jump in cruise arrivals this coming winter tourism season.
The Tourism Minister Ian Gooding Edghill says, the island's cruise tourism numbers for the new season are looking good.
Minister Gooding-Edghill, spoke about the development at the Barbados tourism marketing incorporated thanksgiving church service at the Ann Gill memorial Methodist church last week.
He said, Barbados remains a desirable destination and cruise improvements within are being achieved.
The Minister explained that plans are already in motion for the 2024 campaign.