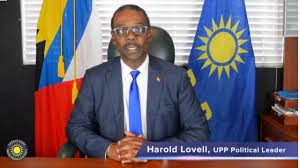 The people of Antigua Barbuda are going to the polls today.
Prime Minister Gaston Browne called an election one year before it is constitutionally due.
He said he wants to protect incoming projects valued at billions of dollars.
But Opposition Leader Harold Lovell has insisted that the government had no choice but to face the electorate early because of the level of corruption and mismanagement of the economy.
Speaking on the eve of the General Election yesterday, Mr. Browne was confident of a sweeping victory.
But the opposition United Progressive Party is also confident.
On a political platform last weekend, UPP veteran Vilmouth Daniel assured supporters the party is in good hands….with their leader Harold Lovell.
In the 2014 General Election, the Antigua Barbuda Labour Party won 14 of the 17 seats with the remainder going to the United Progressive Party.